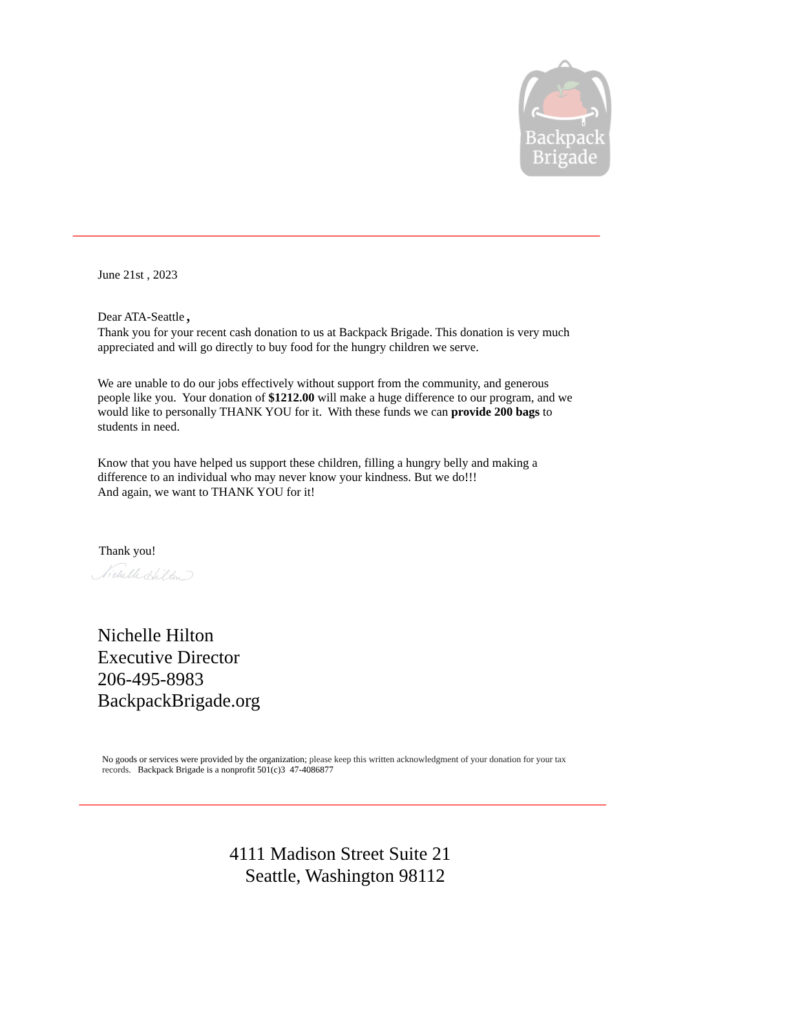 ATA-Seattle would also like to express our heartfelt gratitude for your support and generosity towards the Back Pack Brigade initiative. By pledging to make a positive difference beyond the event, you have shown a remarkable commitment to helping those in need.
The Back Pack Brigade is a local initiative that focuses on addressing weekend hunger among K-12 kids in the King County area. Through the provision of backpacks filled with nutritious, easy-to-prepare meals and snacks, this initiative ensures that these children have access to nourishment even when they are not in school. Your support has been instrumental in contributing to this cause.
Together, we have raised an impressive amount of $1212, which will enable the Back Pack Brigade to provide 200 meals to help combat weekend hunger. This accomplishment is a testament to your collective efforts and demonstrates the positive impact we can make when we come together for a common cause.
Once again, congratulations on your achievements, and thank you for extending your support to the Back Pack Brigade. Your commitment to making a positive difference in the lives of those who need it most is truly commendable. Let us continue to inspire and uplift our community through acts of kindness and compassion.